about us
It All Starts With Our Mission
it all starts with

our mission
New Hope Center for Grief Support is a 501c3 charitable organization dedicated to bringing  hope, healing, and new beginnings  to adults and children grieving the death of a loved one.
Our vision as  a  bereavement resource center for Southeast Michigan is to see  those who've come through our program  create  a safe, understanding community for others in grief  and help  change the way our culture responds to grief and loss. We do this through two methods: 
Direct grief support services

Community Outreach, Training, and Practical Resources
New Hope Center for Grief Support is committed to serving all members of the community with  love, courage, and humility.  Our program is open to everyone, regardless of beliefs. Our primary purpose is to help people process their grief in a safe environment while staff and volunteers reflect these values through our actions and service. 
Our Program is built on Five Pillars: 
Age and loss specific Peer  

Support

 

Grief 

Education

  built to help understand the uniqueness of each person's grief journey

 

Connection

 to others who've experienced loss, including social outings and events

 

Empowerment

  of volunteer leaders to guide others along the grief journey

 

Service

opportunities that bring meaning and purpose after loss

 
New Hope Center for Grief Support was founded in 2000 by Cathy Clough, a woman who had experienced the pain of grief and the challenges of being a young widow raising three kids. As she healed, she found new beginnings in life by supporting countless others of all ages and losses through their own grief journey. Guided by her Christian faith, she modeled the core values of New Hope. She led with love, acted with courage, and served with humility. Since then, New Hope Center has served thousands of grieving individuals and families throughout Southeast Michigan.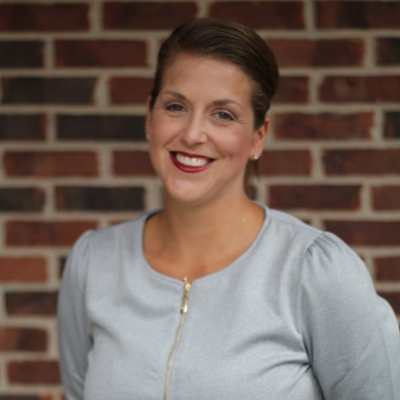 Jennifer Frush
Executive Director
Jennifer came on board as the Outreach and Event Coordinator in the summer of 2018. Her passion and energy helped increase New Hope's Reach and impact, leading to her taking on the position of interim, and then full Executive Director in January 2020. This year, 2023, marks Jennifer's fifth year as a New Hope team member. During this time, New Hope has extended its reach, serving more grievers with greater capacity by creating new loss-specific grief groups and new programs and reaching grievers in more geographic locations. She was quick to recognize the impact of COVID and the burden of loss it created which demanded new and different kinds of peer groups and the use of Zoom technology to reach those who were not able to attend in person sessions. She participates in the National Alliance for Children's Grief online learning and webinars and other training. Jennifer sits on the following councils: Northville Community Cares, Ascension Community Health Advisory Committee, Community Mental Health Associations through St. Mary Mercy Hospital's Let's Continue the Conversation Committee. She collaborates with Wayne Western School Districts. She is a trained facilitator for The Leader in Me school programs. She developed and led training for The Seven Habit of Highly Successful Families for Marine Elementary School. Additionally, Hegira Health invited her to present at the Focus on Zero suicide prevention conference, moderating their celebrity panel. Like other staff and volunteers, she received Trauma Information Training and QPR (Question, Persuade, Refer) Crisis Training. 
Jen spends part of her time training other organizations' team members on how to support those in grief. She is also helping to create and implement curriculum to support grieving students based on their developmental stages. She has seen firsthand those who have come through our program in turn create a safe environment for new grievers and positively influence the way our society responds to grief.
Susan Arnould
Assistant Director
Susan joined the team in February 2022 as the Volunteer and Events Coordinator, and in October 2022 she took on the new role of Assistant Director. She has her college educational background in counseling and early childhood education, which has provided her with great experiences of working and helping others throughout her career.
Susan's connection to New Hope began when she moved to the Northville area and wanted to get involved in helping in the community. Susan has experienced personal losses in her own life, and she has also walked alongside others through their grief journeys with her husband, who served as a pastor and now as a chaplain. Susan believes that the services and programming that New Hope provides are so beneficial, and the team of volunteers that want to serve and give back is so inspiring. Starting this year, Susan helps lead and support the teen group, and has seen firsthand how helpful grief support and building community with others can be during times of greatest loss. She is excited to be part of the New Hope team and help grow and bring these services to the community.
In her free time, Susan enjoys traveling, biking, running, camping, and spending time spoiling her nieces and nephews
Laurel Neitling
Circles of Hope Program Manager
Laurel joined the New Hope team in 2023. She graduated from Central Michigan University with a bachelor's degree in psychology and a minor in management. After losing her father at a young age, she found that grief support groups were pivotal to how she coped with her grief. This realization developed into a continued passion for psychology and grief support. She is an advocate for peer support groups and their ability to help people process their grief. After volunteering as a facilitator with New Hope, she knew that she wanted to work with New Hope in a greater capacity. She is thrilled to work alongside such a phenomenal group of colleagues and volunteers to bring much needed grief support and resources to the community.
In her spare time, Laurel enjoys traveling, reading, attending concerts, and spending time with family and friends.
Lisa Marsh
Program Coordinator
Lisa joined New Hope at the beginning of October 2023. Raised in Farmington Hills, MI. Her education includes a BFA and a master's degree in interdisciplinary education.  
Her career began in Human Resources, for a major Chicago company and continued in executive search for a wide variety of large corporations. A major life change resulted in her leaving Chicago and her professional life to purchase and operate an organic farm in southwestern Wisconsin for ten years. 
Following the sudden loss of her husband in 2016, she returned to Michigan in 2016 and began working for a large church in congregational care. Through her own grief journey, Lisa benefited from participation in one of New Hope's on-going grief groups and later advocated for and referred congregants to New Hope's many programs and workshops. She is excited about supporting others as they move forward in their grief journey to hope and new beginnings. 
Lisa finds happiness and peace in the natural world through birding, gardening, hiking and is an avid reader and amateur chef. 
Courtney Gillim
Grief Coordinator
Courtney joined our team in October 2021. She is an Eastern Michigan University alum with a knack for event planning and a passion for helping others. In her spare time, she enjoys knitting, reading, and going camping with her family. She and her husband Matt have 3 children – Noah, Ella, and Jonah. Their family came to New Hope after losing their middle child, Ella Jane, at only 15 months. They have honored Ella through various volunteer opportunities at Mott Children's Hospital, where she was a VIP patient. Courtney is excited to carry on in Ella's memory through the work at New Hope.
LINDSEY BUTZIN
Business Manager
Lindsey joined the New Hope staff in May 2022 as the Business Manager. Her Northville connections, experiences with events, and non-profit management allow her to fit right in with our growing team. She enjoys spending her time in the warmth of the sun and crafting.
Kevin Traute
Support Staff
Kevin joined the New Hope Staff in August of 2022 as an intern. He is currently attending Wayne State University for his master's in social work and plans on finishing his degree next May. After his MSW is complete he has an interest to pursue a career in grief counseling. Kevin's connection to New Hope began when he was looking for a location for his BSW field placement. Kevin has experienced personal losses during his life and wanted to give back to the community.
Brianna Joined the New Hope staff in July of 2023. She is currently attending Concordia University-Ann Arbor for her bachelor's degree in psychology and mathematics and plans of finishing her degree next May. After graduation, she plans to go to school for her master's degree in psychology with a focus in clinical counseling. Brianna has experienced personal losses and has witnessed the benefits of connections during times of grief.
Donna M. Melonio, Chairperson
Ed Doody Vice-Chair
Jennifer Johnson, Secretary
Maryellen Lewandowski, Treasurer
Joy Beret
Kevin Bullock
Tricia Burger
Marian Henry
Jessica Klotz
Donna Martin
Michele Peter
Beth Santer
Beth Voyles
Elmer Boutin
Jon Carlson
Debbie Damesworth Mayer
Kathleen Grodus
Kelly Ann Mays
Bob Kalec
Steve Rowley

Mike Shaw 
Cathy Clough, Founder & Executive Director Emeritus
John & Betty Baird, Founding Board Chairman
Employer Identification Number: 38-3517205