About US
It All Starts With Our Mission
it all starts with

our mission
New Hope Center for Grief Support is a 501c3 charitable organization dedicated to bringing  hope, healing, and new beginnings  to adults and children grieving the death of a loved one.  
Our vision as  a  bereavement resource center for Southeast Michigan is to see  those who've come through our program  create  a safe, understanding community for others in grief  and help  change the way our culture responds to grief and loss. We do this through two methods: 
Direct grief support services

Community Outreach, Training, and Practical Resources
New Hope Center for Grief Support is committed to serving all members of the community with  love, courage, and humility.  Our program is open to everyone, regardless of beliefs. Our primary purpose is to help people process their grief in a safe environment while staff and volunteers reflect these values through our actions and service. 
Our Program is built on Five Pillars: 
Age and loss specific Peer  

Support

 

Grief 

Education

  built to help understand the uniqueness of each person's grief journey

 

Connection

 to others who've experienced loss, including social outings and events

 

Empowerment

  of volunteer leaders to guide others along the grief journey

 

Service

opportunities that bring meaning and purpose after loss

 
New Hope Center for Grief Support was founded in 2000 by Cathy Clough, a woman who had experienced the pain of grief and the challenges of being a young widow raising three kids. As she healed, she found new beginnings in life by supporting countless others of all ages and losses through their own grief journey. Guided by her Christian faith, she modeled the core values of New Hope. She led with love, acted with courage, and served with humility. Since then, New Hope Center has served thousands of grieving individuals and families throughout Southeast Michigan.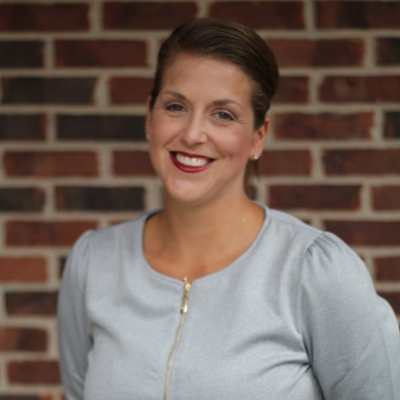 Jennifer Frush
Executive Director
Jennifer was brought on staff as outreach and event coordinator in the summer of 2018. Her passion and energy helped increase New Hope's reach and impact, leading to her taking on the position of Interim Executive Director in January of 2020. She is a member of the Northville community and has two children who attend Northville Public Schools. She truly takes pride in the community she serves! Jennifer first connected to New Hope several years ago when her father passed away and her mother joined the program. She attributes the program to bringing hope, healing, and a new beginning to her family and is grateful to now help others.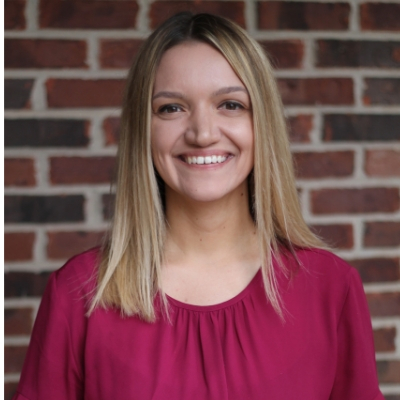 Valerie Brda
Program Coordinator
Valerie joined the New Hope staff in May of 2018 as the Office Administrator. She graduated from Grand Valley State University in 2015 with a bachelor's degree in psychology and a minor in writing. Valerie's connection with New Hope started at a young age when, after losing her father, her family reached out for support and was one of the first families to go through New Hope's program. Because of her experience, she grew up wanting to help others through grief and had even considered New Hope her "dream job" as a high school student! Prior to New Hope, Valerie worked with children who have autism and continues to volunteer at her church helping adults with special needs. 
Allison Bunch
Program & Development Manager
Allison joined the New Hope staff in June of 2021. She was involved in grief support volunteer work for several years following the loss of her grandfather, and is now honored to work with New Hope to provide grief support services to our community. She graduated from Michigan State University in 2015 with a bachelor's degree in Human Development and Family Studies. Allison lives in Ann Arbor, and loves running, baking, and reading.
Courtney Gillim
Grief Coordinator
Courtney joined our team in October 2021. She is an Eastern Michigan University alum with a knack for event planning and a passion for helping others. In her spare time, she enjoys knitting, reading and going camping with her family. She and her husband Matt have 3 children – Noah, Ella and Jonah. Their family came to New Hope after losing their middle child, Ella Jane, at only 15 months. They have honored Ella through various volunteer opportunities at Mott Children's Hospital, where she was a VIP patient. Courtney is excited to carry on in Ella's memory through the work at New Hope.
Colleen Agrotis
Office Administrator
Colleen came to New Hope in the spring of 2018 as an office volunteer and joined the staff in late November 2019 as Office Administrator. She experienced the loss of her mother among others, and also wanted to get involved in the community as she has done while living in many cities across the U.S. Colleen has utilized her Masters in Rehabilitation Counseling degree to coordinate services for several populations of people in need, both in counseling and management roles. She felt 'at home' with New Hope and wanted to share in the passion of this team to support those in grief. Originally from Ohio (but moved to our area from New York), Colleen resides with her husband in Canton, and has four young adult daughters.
Ed Doody, Chairman
Donna Melonio, Secretary
Tom Krause
Kevin Bullock
Debbie Damesworth
Maryellen Lewandowski, Treasurer
Alan Walthall
Beth Santer
Kristen Ryeson
Kathy Swierlik
Tricia Burger
Beth Voyles
Steve Rowley
Bob Kalec
Cathy Clough, Founder & Executive Director Emeritus
John & Betty Baird, Founding Board Chairman